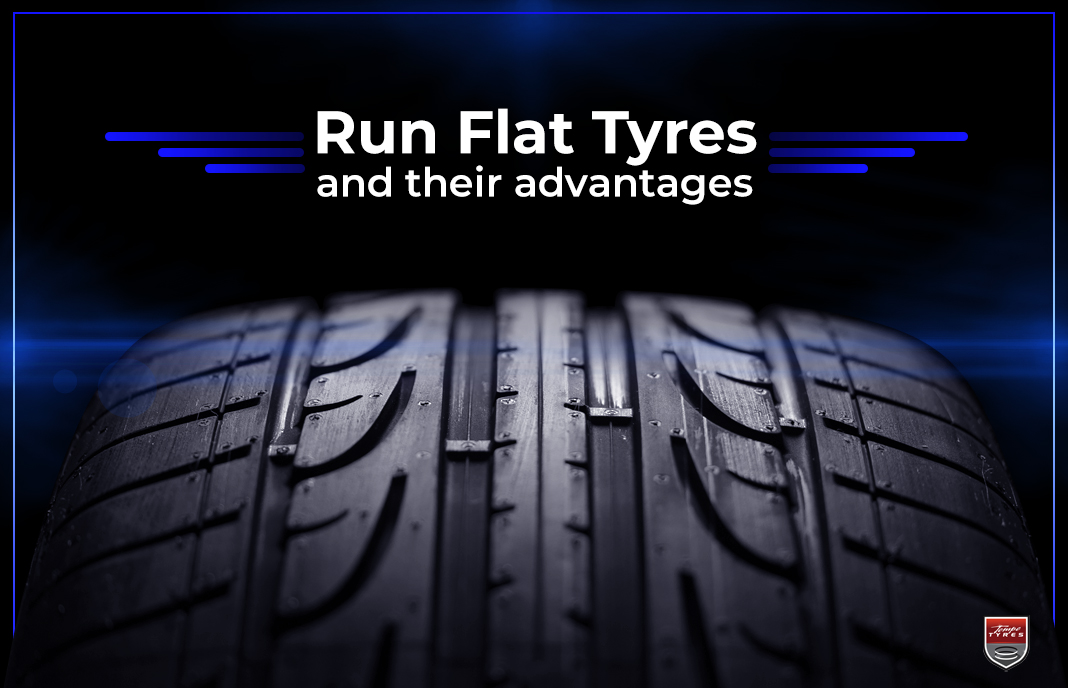 What are run flat tyres?
Run flat tyres are specially designed to function normally and let you continue driving in the event of a puncture or pressure loss. These tyres do not deflate immediately allowing the car to run safely for a limited period of time, at a safe speed. Run flat tyres usually provide the driver an extra 50-100 km of drive after the puncture. The reinforced sidewalls of run flat tyres help the tyres take the weight of the car in the absence of air pressure and give you enough time to drive to a nearby mechanic, or tyre shop, or find a place away from the busy road to change tyres.
How do they work?
Run flat tyres primarily are of two types; tyres with self-support systems and tyres with a support ring system.
The run flat tyres with self-support systems typically have reinforced sidewalls that provide the support needed when the tyre loses pressure. This structure allows the tyre to continue its function even after a complete loss of air up to a distance and speed specified by the manufacturer. While the run flat tyres with support ring systems consist of a hard rubber ring or a different structure sometimes. This hard structure is what helps the tyre perform its function in the event of a puncture and total air loss.
It is advisable to only have run flat tyres fitted on a car that has a 'Tire Pressure Monitor System' (TPMS). The TPMS gives the driver an alert when a tyre loses pressure. Without the system, it would be nearly impossible for you to know you are driving on a flat or underinflated tyre.
What are the advantages of run flat tyres?
A very obvious advantage of using run flat tyres is the fact that you can keep driving on a flat tyre and get to the nearest mechanic or tyre shop without having to stop and change the tyre immediately. This is especially helpful when there is no car park or an extended shoulder along the road to drive to and stop so you can check your tyres. Another advantage of run flat tyres is the control it allows the driver to have over the car on a flat tyre. Having a flat tyre has a huge impact on the control and safety of your car when you do not have run flat tyres.

Run flat tyres also tremendously reduce the risk of a tyre blowout happening. A blowout can be caused by various factors like worn or underinflated tyres, an unexpected pothole, or a very heavy load. Blowouts are typically unexpected, sudden, and very dangerous, and thus minimizing the risk of it occurring is one of the most important advantages of run flat tyres.
Another advantage worth mentioning is the extra boot space you can have as there is essentially no need to carry a spare tyre if your car has run flat tyres. This also reduces the overall load on the tyres and improves your car's fuel efficiency, marginally though.